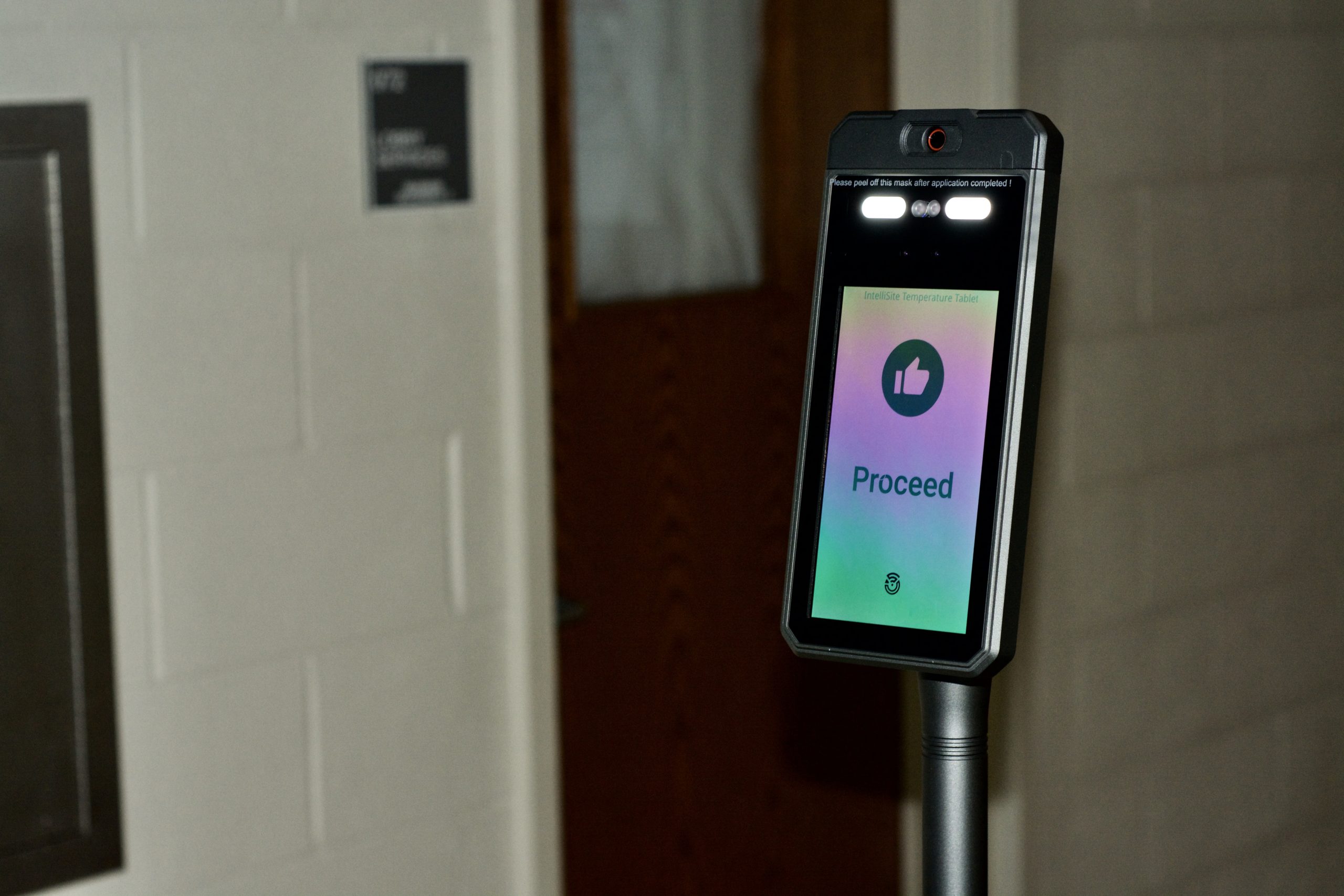 Solutions Brief
Youngstown City School District Thermal Monitoring System
Customer: Youngstown City School District
Project Overview:
The Youngstown City School District needed an efficient and reliable solution to screen multiple student temperatures as they entered schools as part of re-opening.
ANS Advanced Network Services managed the integration of the IntelliSite Heuristic Body Monitoring (hBM) Advanced Product and the hBM Kiosk Product solutions at each school within the district.
Challenge
Schools and public facilities alike are experiencing occupancy challenges now more than ever in the face of the COVID-19 pandemic. Parents are overwhelmed with homeschooling their children while working from home productively. Returning children to a normal in-person school environment is the ideal situation for educators, students, and parents. However, to bring learning back to an in-person environment, every precaution must be taken to ensure that children and educators continue to stay safe outside of their homes. Screening for elevated body temperatures safely and efficiently in high volumes upon entering a facility is not a simple task.
Routinely, temperature screening is carried out individually by each school's nurse. However, with potentially hundreds of students entering a school each morning while following social distancing protocols, individually checking each student can be overwhelming and time-consuming. A "bottleneck" is most certainly unavoidable when students enter in the morning, for example, raising the possibility of exposure. A nurse's valuable time is best utilized tending to potentially ill children. Youngstown School District sought out and researched a technology solution that could create a safer, accurate, and timely procedure to keep students and faculty safe.
ANS's goal was to provide the Youngstown City School District with a solution that would not significantly impact their existing school infrastructure, as well as limit the impact to their existing network. ANS needed to make sure that the solution was simple to implement and intuitive for each administrative member to operate comfortably. ANS also needed to assure that the recommended solution would have the capability to expedite and generate daily fever screening reports for records purposes.
Solution
To tackle these challenges, ANS integrated the IntelliSite Heuristic Based Monitoring (hBM) Product technology for the Youngstown CSD. An hBM Advanced Product cart was placed at both of the district's high schools, while hBM Kiosk Product Solutions were deployed at elementary and middle schools. Each of the hBM Product Solutions are comprised of different enablement features set at different economical price points in order to meet specific facility needs and budgets. All Product Solutions utilize a thermal imaging camera placed at multiple entrances if required (featured with the hBM Advanced Product).
With IntelliSite hBM Advanced Product carts at each high school, Youngstown CSD will be able to expedite the student entry times with the capability to screen 100 students per minute within a range of 1 degree Celsius as they walk spaced 6 feet apart. The hBM Kiosk captures one student at a time at a slower pace with results presented on a simplified user-friendly interface. The Kiosk Product Solution allows for more mobility, flexibility, and economic solutions for facilities that require so. Once scanned at the entrance, individuals may either proceed or not based on the temperature reading. An alarm signals any temperature detected outside the threshold and also detects any non-mask wearing individuals. A designated individual or team can safely monitor the screening process with little exposure on numerous types of handheld devices remotely.
Youngstown CSD can expand and utilize the investment far past the COVID-19 pandemic by implementing additional IoT sensors into the IntelliSite Product platform. This would allow the system to monitor air quality, power consumption, employee count and much more. Facial recognition capability can also be programmed as smart integrations into the building and parking lot security. ANS, as the integrator of the IntelliSite (hBM) Product Solutions, can provide every size and type of facility with a reliable solution tailored to safely reopen an organization during the COVID-19 pandemic as well as maintaining safety precautions post-pandemic.
"…this will keep our staff and our students safe when the students return to school, but even for staff that are currently coming into the buildings periodically…" – Joe Meranto Youngstown Schools Superintendent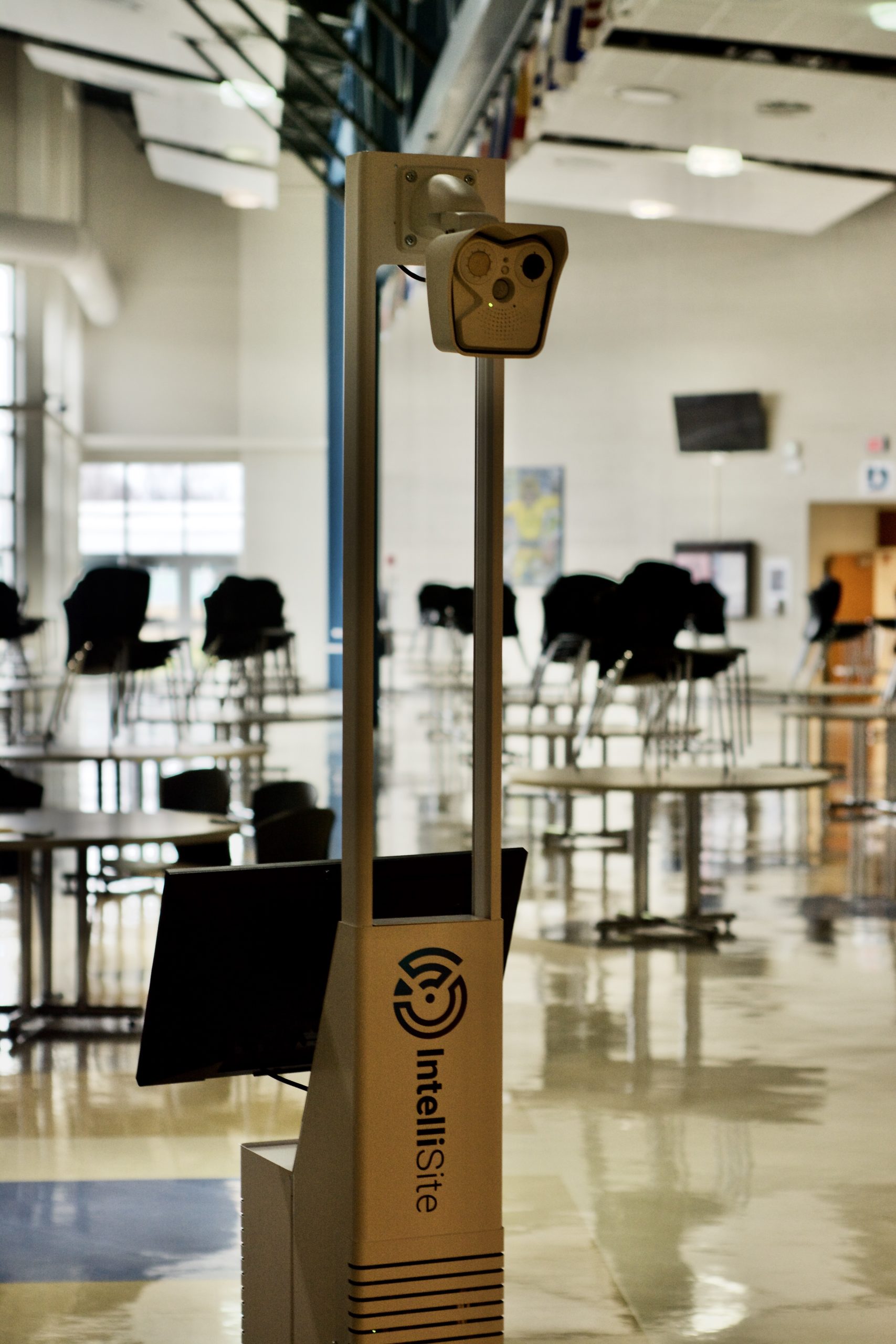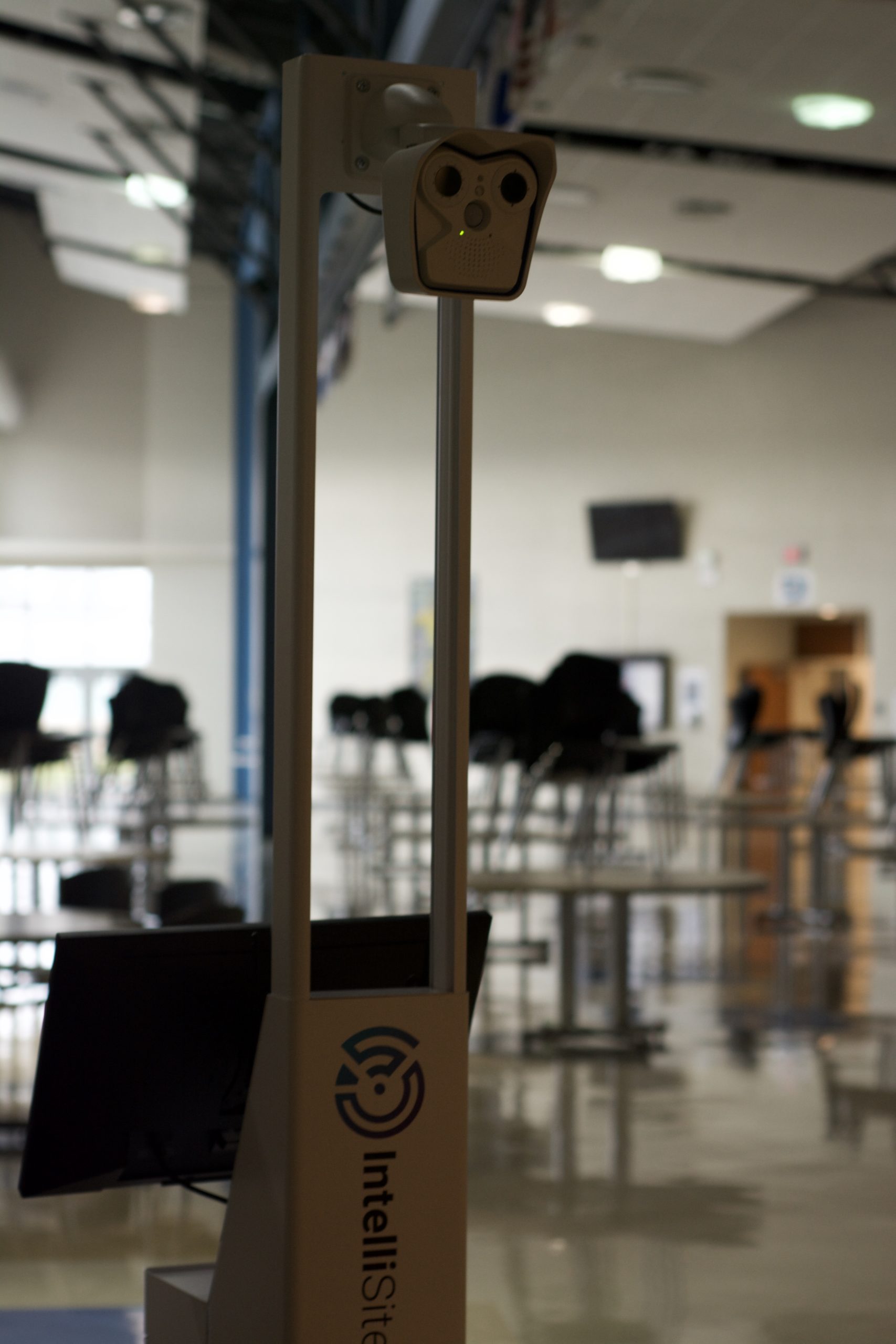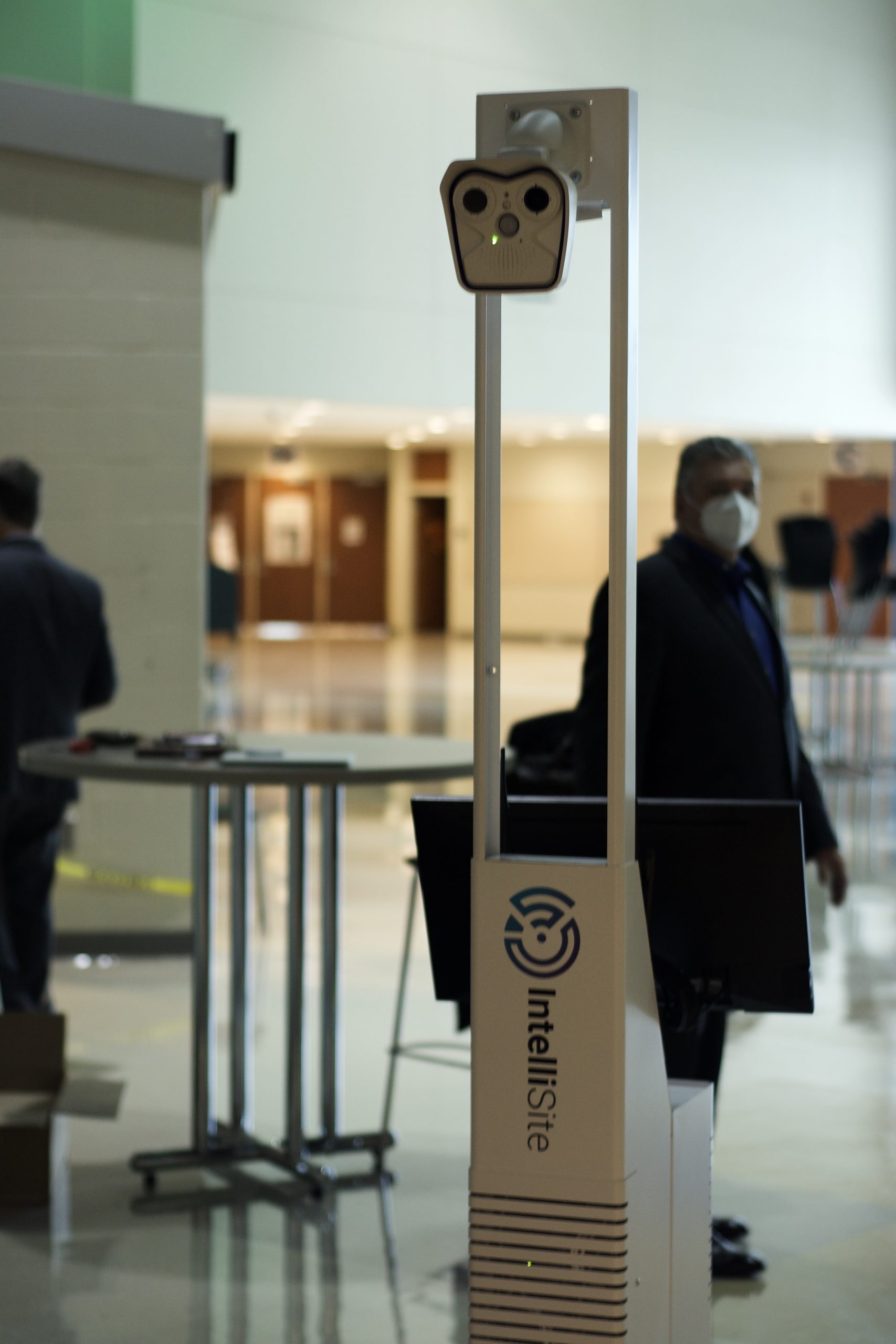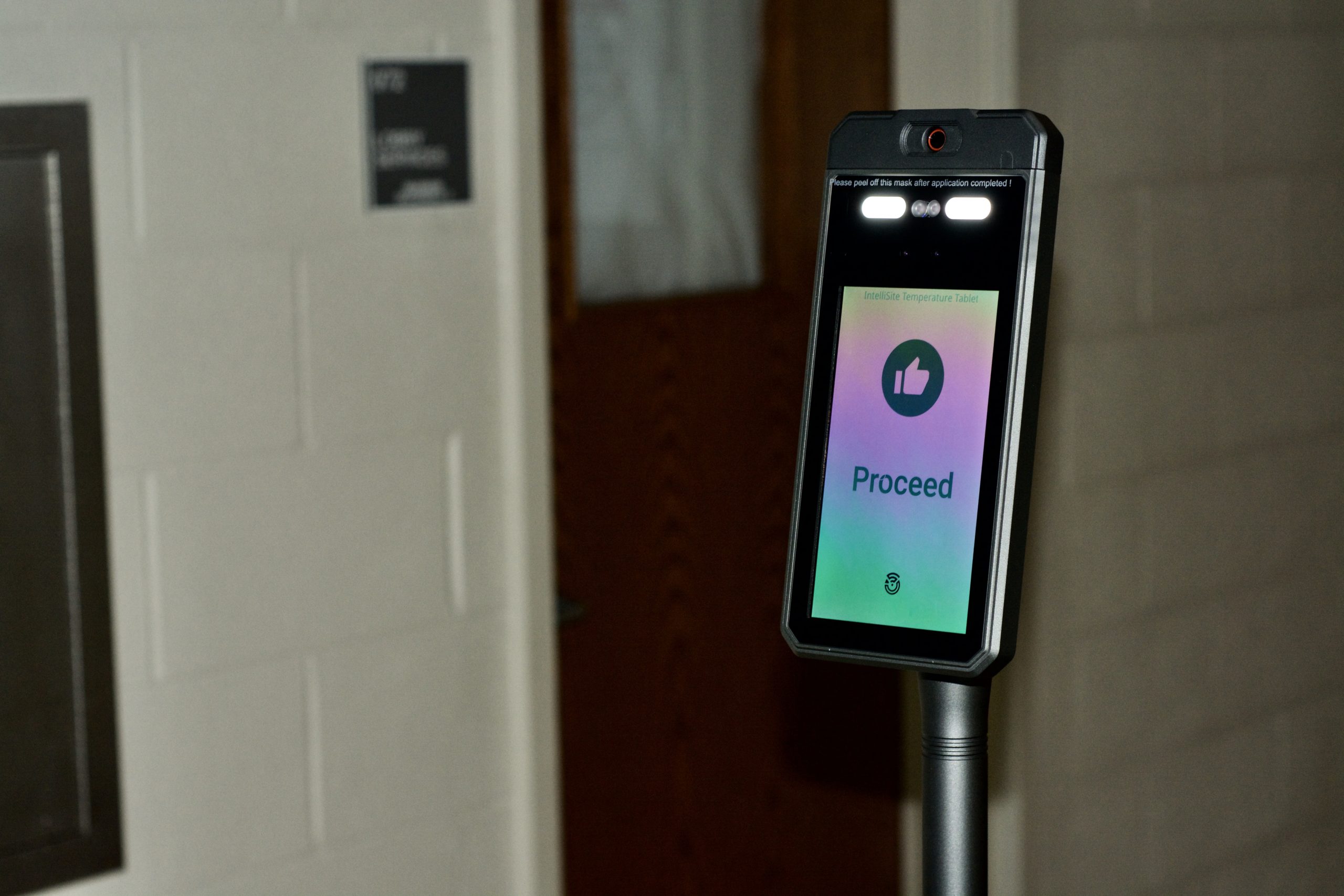 Questions? Connect with us.