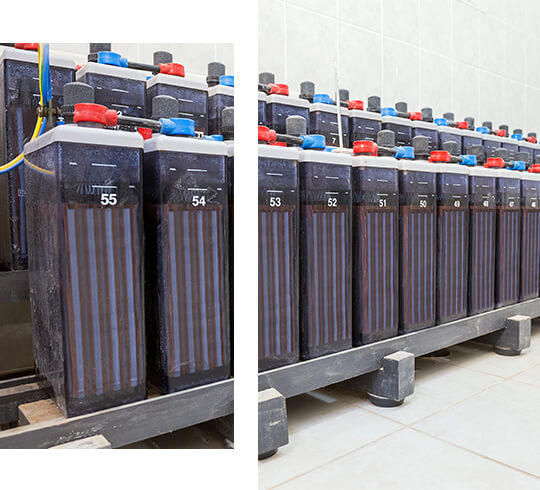 Uninterruptible Power Supply (UPS) Systems and Batteries
Prevent costly downtime with a tailored turnkey UPS battery and equipment solution. Partner with our trusted UPS battery specialists to implement UPS service and maintenance plans, battery and component replacement services, and robust remote monitoring to help avoid future UPS failures and maintain business continuity.
Ensure The

Reliable Operation of Your Battery Backup
ANS performs UPS battery installation, factory-recommended preventative maintenance, testing, and monitoring to ensure uninterruptible power supply systems are operating at peak performance.
UPS Battery Installation
Delegate complex uninterruptible power supply system and battery installation to our team of UPS specialists who are trained to meet rigorous quality standards and adhere to manufacturer specification guidelines.
Maximize facility up-time
Maintain environmental compliance
Avoid liability with single-source accountability
Seamless integration of new/replacement batteries
Delegate EF&I services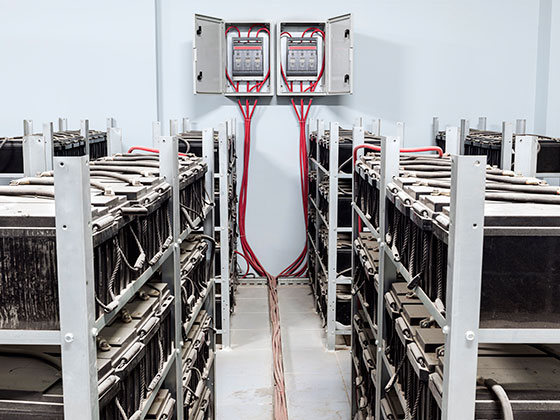 UPS Battery Testing
Proactively identify and prevent costly UPS failures with regularly scheduled UPS battery testing. ANS provides periodic battery testing to maximize the life cycle of the system, maintain manufacturer warranty claims, and ensure the reliability of your UPS equipment.
Annual inspection and testing
Ensure regulatory compliance
Identification of weak cells and faulty connections
Reduce battery replacement rate and frequency
Impedance and load bank testing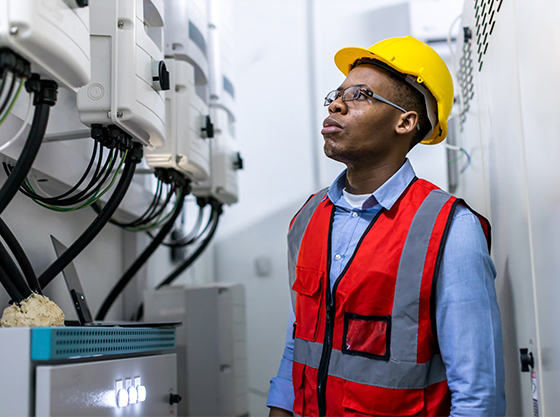 Monitoring & Maintenance
Our customizable UPS battery and equipment preventative maintenance programs provide facilities actionable and essential diagnostics to help extend battery life and maintain facility up-time, saving businesses money by avoiding unnecessary battery replacements.
24/7/365 emergency service
Predictive maintenance
Guaranteed response times
Remote UPS monitoring software
Proactive replacement of UPS components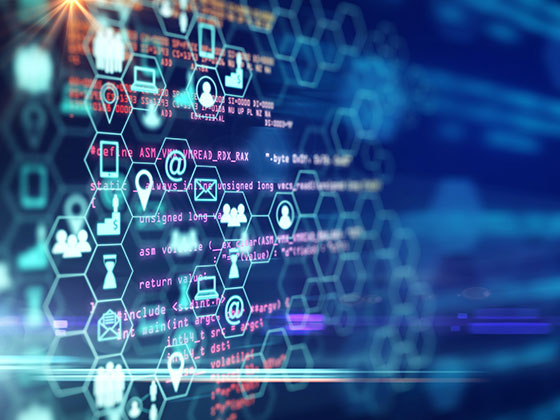 Why ANS?
A one-stop-shop for all your critical power needs, ANS delivers reliable UPS battery solutions to meet the demands of technical and demanding environments. UPS battery technicians undergo continuous training to meet rigorous quality standards. All UPS battery services adhere to manufacturer specifications and specific regulatory standards such as NEC, ANSI, NFPA, IEEE, and OSHA.
24/7 responsive support
Rapid trouble ticket resolution
Deep DC & AC power expertise
State-of-the-art battery testing equipment
Authorized distributor of Deka batteries
Licensed electrical contractor across multiple states
Services all types of UPS batteries (VRLA, Wet Cell, NiCd, & Lithium-ion)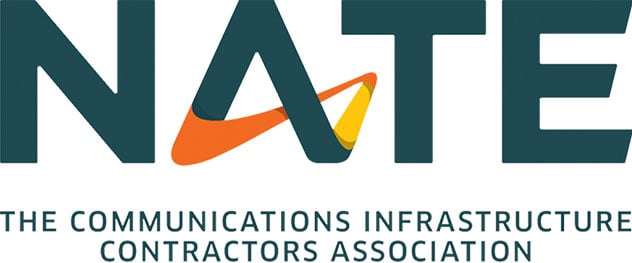 Don't Get Caught With Dead UPS Backup Batteries