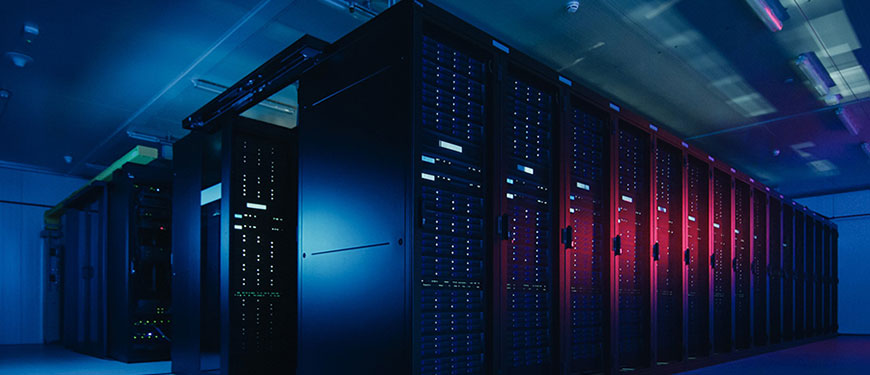 Solutions Brief
Jones Day Server Relocation
Project Overview:
Equipment relocation was required to be completed within a 12-hour window
ANS Advanced Network Services technicians were responsible for relocating and reinstalling approximately 85 servers and four self-contained EMC cabinets
The ANS team supported Jones Day engineers as they focused their efforts on turn-up and troubleshooting to ensure the network would be online for their international offices
Challenge
Within a 12-hour window, ANS had to remove and relocate equipment from one location to another within the same complex for reinstallation, in order to ensure that the Jones Day engineers could bring their network back online to serve their international offices.
This critical timeline for equipment relocation was the main challenge for this project. All of the equipment needed to be removed from Data Center One and transported to Data Center Three for reinstallation. The equipment consisted of approximately 85 servers of various sizes in addition to 4 self-contained EMC cabinets weighing 3500 lbs.
The process required several phases once the equipment was offline. The cabling was removed first and then each piece of equipment was carefully removed with their proprietary mounting rails, ensuring that the hardware remained intact. Next, all equipment was secured and transported to Data Center Three. There, equipment needed to be reinstalled in the new location with cabling laid in order to secure the networks were up and back online prior to the deadline.
Solution
ANS technicians were deployed into multiple teams, utilized for optimal removal, transportation, and installation forces. In order to meet the critical timeline, ANS teams collaborated as needed to assist on the project.
To complete the transfer and reinstallation within the 12-hour timeline, an ANS Team was deployed at Data Center Three, with the sole focus on unloading and installing equipment following the specific design layouts provided by Jones Day Engineers. Over the course of the project, ANS technicians worked with Jones Day Engineers to identify and resolve installation issues and discrepancies with swift resolution.
ANS completed the removal and installation project successfully two hours prior to the deadline and were able to assist with re-cabling the equipment. Jones Day Engineers were able to concentrate their efforts on turn-up & troubleshooting, which further eased the process.
Questions? Connect with us.