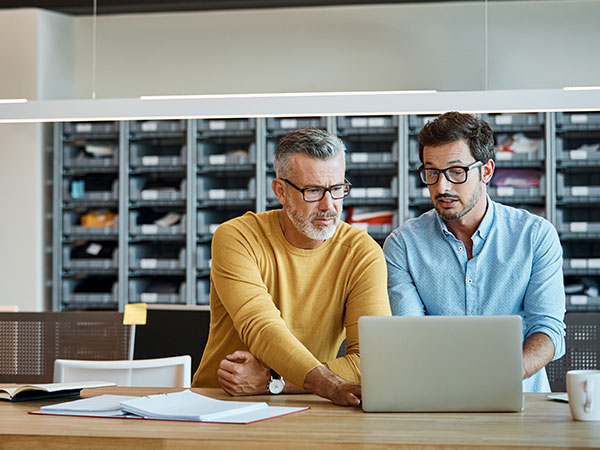 Integrating tailored network infrastructure solutions for enterprise-level businesses
Leverage a custom-built network that enables business growth, decreases operating costs, and provides high-performing facility-wide network connectivity for enterprise-level businesses. From optimizing enterprise-level SD-WAN to relocating server rooms to prevent downtime, ANS has the tailored solution for your unique network infrastructure.
Multiple teams of expert EF&I technicians handled the removal, installation, and re-cabling of the server equipment as well as turn-up and troubleshooting to further ease the server relocation process.
---
Jones Day Law Firm
Columbus, OH
Seamless and Cost-Effective Network Infrastructure Integration
ANS provides reliable end-to-end network infrastructure services, from assessment, engineering, installation to monitoring and maintenance, to provide the highest degree of network connectivity for enterprise-level businesses.
Maximize Productivity & Uptime
With over 200 employees, 7 operation centers, and 27 years of extensive network infrastructure experience, ANS engineers are ready to build an optimized network that maximizes productivity and uptime for enterprise-level businesses.
---
Increased collaboration
High level of network availability
Remote work enablement solutions
Custom-fit solutions
High-quality Interference-free internet access
Comprehensive Consulting & Planning
Leverage expert consultation and strategic planning to proactively survey opportunities to strengthen your network's reliability and provide a smart, cost-effective network recommendation based on your unique network parameters.
---
Outline a strategy
Comprehensive network assessment
Simplified and streamlined strategic planning
Continued network optimization
Consult technically skilled personnel and leverage industry expertise
Managed Monitoring & Maintenance
Provide a non-disturbed customer experience with robust monitoring and maintenance services. ANS ensures peak network performance by providing proactive and predictive network analysis for full visibility into users, devices, and applications for future-ready planning.
---
Firmware updates
System performance optimization
Complex IoT device management
Comprehensive protections
Remote monitoring and predictive maintenance
Discover how to enable business growth with a custom network infrastrastructure solution