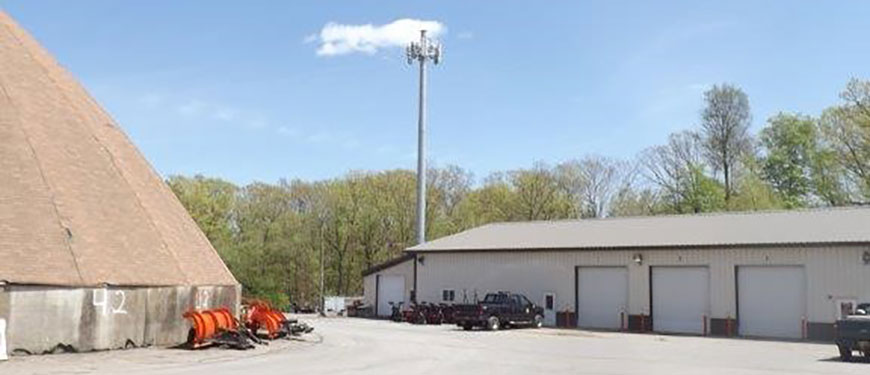 Solutions Brief
Niskayuna Raw Land
Project Overview:
Construction of a "Build To Suit" (BTS) tower site managed by Tarpon Towers.
ANS was the general contractor; responsible for coordinating with the town representatives, subcontractors, and Tarpon Towers personnel to keep the project on schedule and on budget.
Challenge
This was a project working directly with Tarpon Towers requiring ANS to identify any discrepancies relating to the scope of work prior to the start of the project. Our experience building BTS sites provided ANS with the insight that each company constructing these particular sites had slightly different requirements and scopes of work. By identifying these requirements/discrepancies prior to the construction start date, the ANS Team was able to minimize downtime, delays, rework, and additional costs associated with the project providing maximum customer satisfaction.
Solution
With every project, ANS expects to encounter obstacles that need to be addressed to keep the project on schedule with the least amount of disruption.
Managing Discrepancies
Prior to breaking ground on this project, ANS identified a discrepancy in the number of required utility conduits depicted on the construction drawings and what was expected by the customer. Identifying this prior to starting the job allowed ANS to correct the material takeoff prior to the delivery of the materials to the site and plan accordingly for the additional work. This pre-planning minimized the additional costs that were imposed on the project.
Minimizing Disturbances
The site is located at an active highway facility, requiring coordination with all parties to minimize the disturbance to daily activities while gaining access to the site for our subcontractors and personnel.
The customer encountered some delays, and additional requirements, associated with the required easement for the underground utilities accessing the site. We were able to work with Tarpon on a directional boring solution that minimized the disturbance to the site and agreed with the requirements of all involved. Upon approval, we completed the tower build and compound, thus returning to finish the utility conduits.
Managing Weather and Soil Conditions
The foundation for this tower was installed during spring weather conditions at a time when the site ground was extremely wet. The large caisson foundation was in severely unstable soils, requiring a slurry to stabilize the excavation. The ANS Team was able to provide access to the drill rig, install the tower foundation, dispose of the slurry, and remove the drill rig without encountering any delays.
Delivering the Tower and Making the Site Operational
When the tower was delivered to the site, the ANS Team immediately identified a discrepancy with the anticipated weights of the tower and actual weights. ANS Team management worked with our crane vendor and tower crew to get the tower offloaded and stacked within one day. This minimized delays and additional costs to the customer.
The project was completed to the satisfaction of the customer proving that ANS is a trusted turnkey service provider for BTS sites. Tarpon Towers was very pleased with ANS's expertise, responsiveness, and efforts.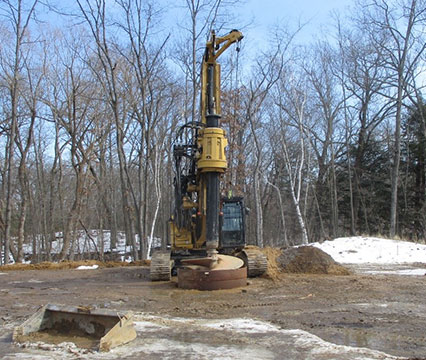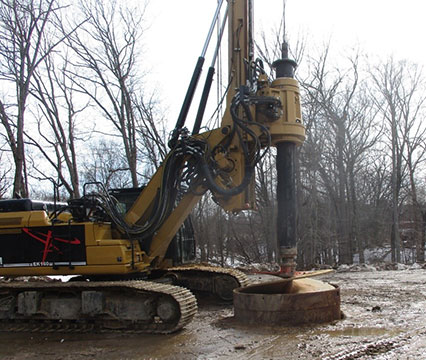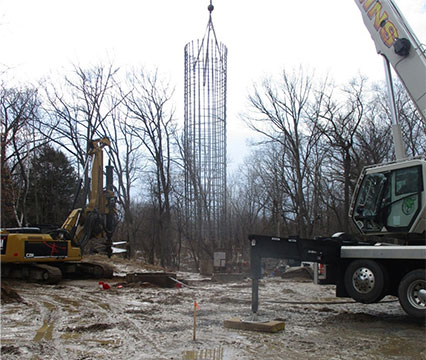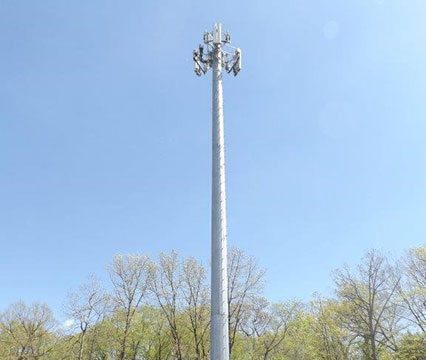 Questions? Connect with us.