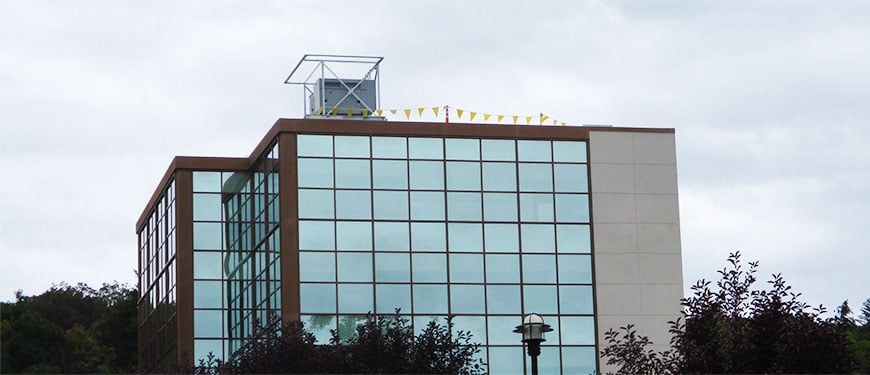 Solutions Brief
Ithaca West Rooftop Cell Site
Customer: Verizon Wireless
Location: Ithaca, New York
Project Overview:
Rooftop build with equipment and platform behind a stealth enclosure and one antenna sector located on the exterior wall about 60 feet above ground level.
ANS was general contractor; responsible for interfacing with building owner, tenants, subcontractors, and Verizon Wireless.
Challenge
The biggest challenge during this project was adapting the construction schedule to fit the building tenants' needs. The tenants included a high-end gym, spa, and physical therapy office. The tenants were concerned about their day-to-day business being negatively impacted by the construction. Specifically,they expressed concern about the noise of the man lift, the positioning of the construction equipment, and the general interruption that working crews can cause.
Another challenge was the issue of running the utilities behind the drywall through the entire height of the building. Each floor's systems were completely different, so ANS needed to explore the utility path and design-build an appropriate solution.
Solution
To complete the project efficiently while meeting the needs of the buildings' tenants, ANS took great care in planning the construction to create minimal disruption to daily operations.
The majority of the work was completed during the third shift to alleviate tenants' concerns of construction impacting their operations. We explored the utility path, opened the walls, ran conduit, and repaired the walls on all five floors, all during non-operational hours for the tenants.
Early in the project, before work was moved to third shift, a critical crane lift needed to be completed. Unfortunately, the crane blocked a certain parking area, meaning that traffic was not able to pass while the crane was in operation. To open the parking area as quickly as possible, we were able to perform the entire crane lift operation in no more than four hours. This included lifting material, steel frame attached to building steel, equipment, and stealth structure.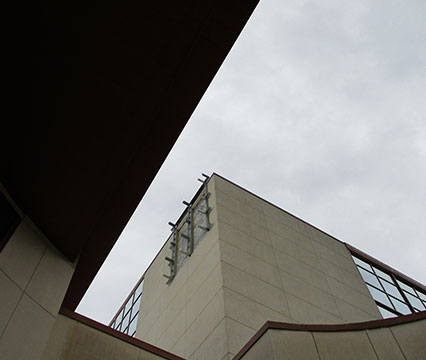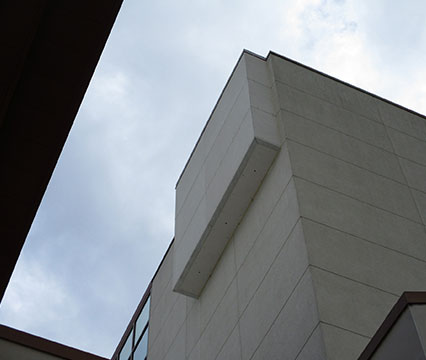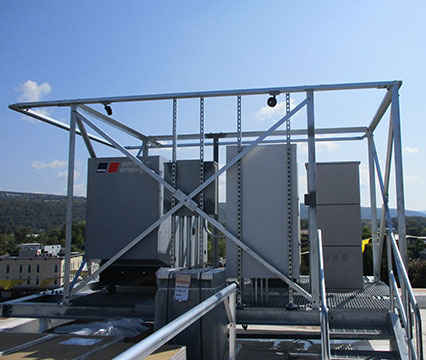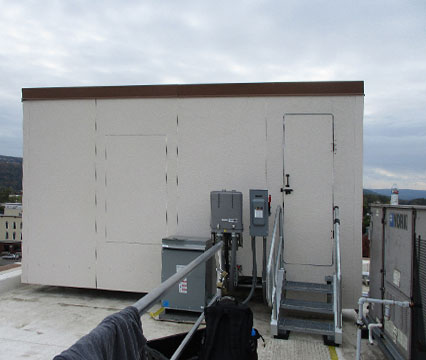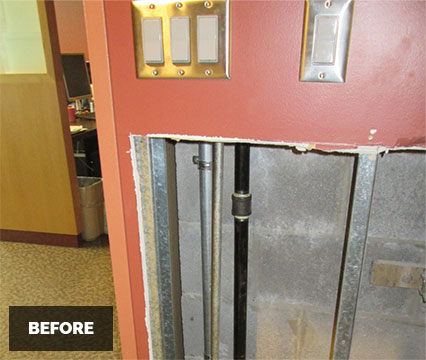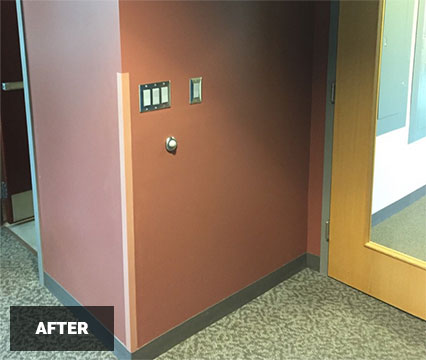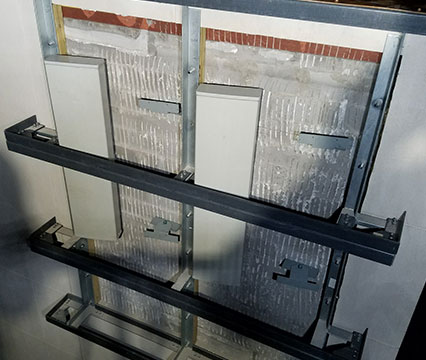 Questions? Connect with us.