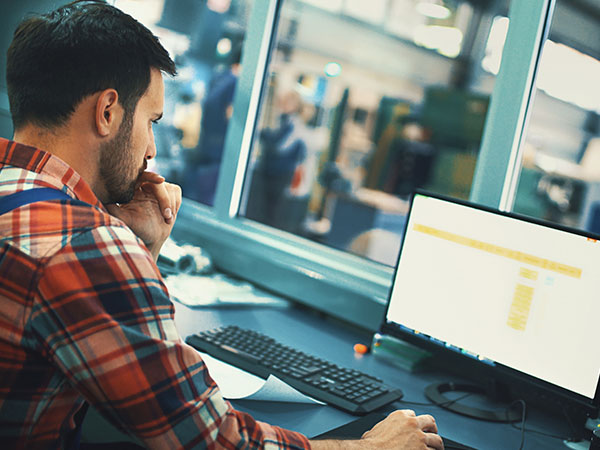 Remote Monitoring & Maintenance Services – For DAS, Smart Infrastructure, and IoT Ecosystems
Leverage predictive insights and ensure your facility and assets are operating at full capacity with a custom remote monitoring and maintenance solution. Our intelligent remote monitoring software, Peel-IT, utilizes artificial intelligence to proactively identify issues and continually optimize end-to-end system performance.
Reduce Operating Costs and Increase Uptime
Facilities can ensure uninterrupted connectivity, proactively identify potential issues, predict equipment failures, and simplify networking and IoT ecosystem from an easy-to-use centralized platform for end-to-end visibility with our remote monitoring platform, Peel-IT.
Building & Venue Connectivity
Leverage cloud monitoring software to ensure a dependable signal for your employees, building tenants, and patrons no matter the size and location of the facility.
---
Campus Environments
Stadiums and Arenas
Healthcare Facilities
Logistics and Industrial Facilities
Commercial Offices and Flex Spaces
Remote Monitoring Solutions
Whether a malfunctioning device or connectivity problem, remote cloud monitoring software centralizes actionable alerts into one platform for end-to-end full stack device visibility.
---
DAS
Public Safety
Smart Infrastructure
Network Hardware
IoT Devices
Advanced Custom Reporting
Peel-IT's robust and intuitive monitoring platform utilizes artificial intelligence to detect anomalies, gain real-time insights, and offer solutions in order to proactively manage your connected ecosystem.
---
AI-Powered Insights
Real-Time Remote Management
Query-based Reporting
Easily Aggregate Metrics
Track Device Reliability and Health
Discover how to intelligently monitor your IoT devices with a cloud remote monitoring platform