It is not breaking news to anybody that these are unprecedented times. President & General Manager of ANS Advanced Network Services Paul Fettuccia, shared some words of encouragement on a company-wide call recently,
"I want to thank the medical personnel, first responders, grocery store clerks, and all those who are working today to keep us all healthy, safe, and fed.
I also want to take a moment to thank everyone on the ANS team and throughout the telecommunications industry, who have been working to keep the people of this country connected.
The networks we are part of implementing, the cell towers we build and modify, the DC power plants we install in Verizon's facilities, the routers we install, the DAS systems we have installed in hospitals, the public safety systems we have installed in the capital building (Albany, NY) are the backbone that keep all the medical personnel and first responders working today. We are part of the critical infrastructure of this society. Every day we become a more integral piece of the way people around us work."
"I want everyone to think back to the employee surveys that we take twice a year. There is one question, that some of you probably never give much thought to.....
"The mission/purpose of my company makes me feel like my work is important.".......
I wonder how many people really understand how important, what we do every day really is in the grand scheme of our society. And, today I can say, not only am I really proud of all of you for what you are doing and sacrificing every day, but how proud I am of what WE do to keep people connected, keep people working and most of all help to keep people safe. From the bottom of my heart - THANK YOU"
Connectivity is Essential
As an essential workforce, ANS continues its commitment to keeping everyone connected and safe. Part of ANS's primary responsibilities during this crisis revolves around maintaining the integrity of telecommunication structures to ensure that everyone from first responders to remote workers can communicate quickly and safely.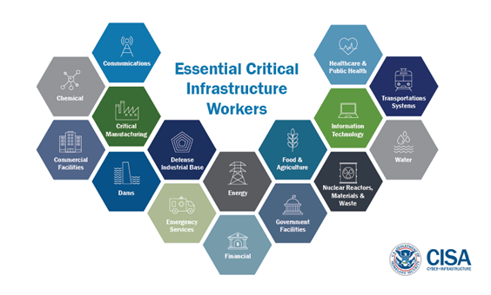 Maintaining Critical Communications
First responders and healthcare workers are on the front lines of the crisis, and it is essential that their connectivity remain reliable and uninterrupted. With the additional strain placed on hospital infrastructures, telecommunication services must maintain the conditions and functionality of existing network infrastructures to support broadband wireless radio services and cell phone accessibility.
Supporting Remote Workers
With the mass numbers of workers working remotely from home, millions of people are depending on their local networks to support them as they adjust to remote work. ANS helps wireless network providers to manage the strain this creates on the current bandwidth and works to ensure that all those working from home can remain connected and functional.
Upgrading 4G and 5G Cell Towers
The threat of "dead spots" in cellular coverage has become even more dangerous than ever during this crucial time. It is critical that all those who need to contact emergency services may always do so with a stable connection. ANS has been working with major cellular carriers to maintain and upgrade cell towers across the country to ensure that everyone has equal access to a reliable connection, no matter where they are.
Managing Telecommunications Infrastructure
ANS previously established Comprehensive R Archive Network (CRAN) hub sites across several locations. These sites have become rapidly affected by the COVID-19 crisis and are essential in supporting telecommunications infrastructure.
Some locations where ANS has installed these CRAN hub sites are New York City and across the states of New Jersey and Ohio. These sites include bay installations, cable racks, structural developments, equipment delivery, and power structures.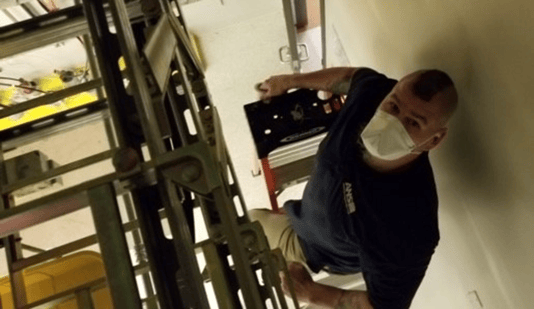 Staying Safe with ANS
Since these are indeed such uncharted times, there is a lot of misinformation regarding the Covid-19 virus, and it has become more critical than ever to refer to known sources such as the CDC website, and federal, state, and local government websites for accurate and reliable information.
The situation is changing daily but rest assured the ANS Team is working hard to make sure we can stay connected to continue to fight this battle, together. ANS is closely monitoring the situation with consideration to the health of our employees, customers, and company as a whole.