ANS is pleased to partner with Vation Ventures and achieve Vation Certified status.
About Vation Certified
Vation works across the high tech ecosystem to provide innovation a path to success. Vation assesses key predictors of partnering success (organization, pricing, investment, enablement and support) to verify Vation Certified companies as ready to work effectively and efficiently with partners. More information can be found at www.vationventures.com/certified.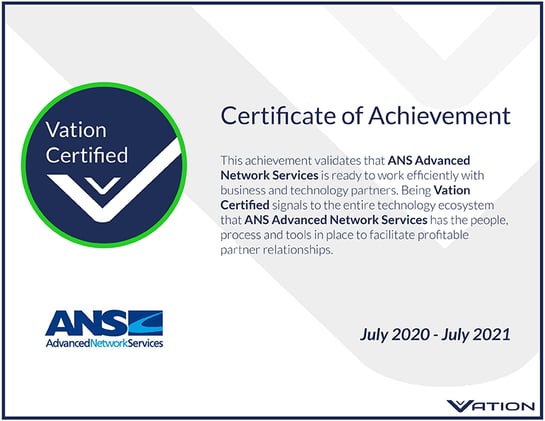 About Vation
Vation provides members and clients with the tools and services that drive innovation across the technology ecosystem, resulting in faster time-to-market and improved profitability. Vation connects innovators and enables success at scale with its online platform (VIP), consultative services and executive events.