Cradlepoint, the industry leader in cloud-delivered 4G LTE network solutions.
Cradlepoint technology is already trusted to connect more than 18,000 branch, mobile, and IoT networks across all major US cities. This includes 75 percent of the world's top retailers and nearly half of the Fortune 1,000 companies.
As a Cradlepoint authorized seller, ANS Advanced Network Services, LLC provides a design, build, and managed services approach in the OnGo private LTE space. We work with customers and partners to understand their needs, deploy a system custom-tailored to their use, and provide ongoing support.
Need help with Cradlepoint products to solve your network challenge?
Build a Strong Network With the Right Solution
Cradlepoint provides software and routers that connect networks through a cloud-based 4G LTE system. Its leadership extends to the Gigabit Class 4G LTE and 5G spaces. Cradlepoint systems can be deployed anywhere in days, not the months required by enterprise WAN service providers.
Branch Networks
Organizations today demand reliable high-bandwidth internet access at branch locations and temporary sites like retail kiosks and portable construction sites. This demand is driving traditional enterprise WANs to a breaking point, but it doesn't challenge the lean, flexible infrastructure of a Cradlepoint branch network, which uses hybrid SD-WAN and LTE SD-WAN networks to connect multiple locations.
Mobile Networks
Organizations like first responder agencies, utility crews, and insurance disaster teams require secure and reliable internet access. Cradlepoint technology provides the service through both LTE and through mobile command posts linked to the internet by LTE SD-WAN connections.
IoT Networks
IoT devices create enormous opportunities for organizations to automate and streamline operations. But an Internet of Things requires constant, consistent internet service. Cradlepoint IoT networks are based on 4G LTE-connected routers, which then connect to individual parking meters, kiosks, ATMs, security cameras, and hundreds of other smart devices over LANs or WiFi.
ANS - Cradlepoint Project: American Dream
ANS provided selection, installation, integration and operation of the OnGo service at the American Dream complex in NJ. Device partners were also added to complete the private, connected solution, including Cradlepoint's NetCloud Service and Gigabit-Class LTE edge router with CBRS support.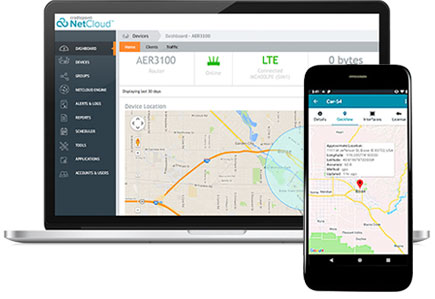 Cradlepoint NetCloud
NetCloud is the software that keeps CradlePoint technology secure and agile. NetCloud makes it easy to launch and monitor networks distributed over broad geographic areas from a single screen.
The NetCloud Perimeter security service, which is included with NetCloud, was designed with mobile and IoT devices in mind. NetCloud Perimeter leverage Software-Defined Perimeter security technology to keep networks invisible to people who don't have a legitimate reason to access it.

Cradlepoint Branch Routers
Cradlepoint branch routers provide industry-leading Gigabit-Class LTE connectivity as well as Ethernet and WiFi. NetCloud Packages with branch routers include cloud management, along with SD-WAN and SD-Perimeter functionality, to deliver a modern Elastic Edge for small- to medium-sized branch locations that demand secure, flexible connectivity.