At ANS, our employees are our lifeblood. We've been in the business of building reliable connections — for our customers and in the community — for over 30 years, and we know our strong reputation is a direct result of the quality of our workforce, both as people and as professionals.
We're always on the lookout to bring more talent onto our team. If you're a hardworking individual looking to meet your potential in a challenging and stimulating work environment, then you're in the right place.
Why ANS?
Opportunities
Family Oriented
Reputation
Customers
Pride
Opportunities
Opportunities
ANS continues to grow while tapping into new regions and providing other branches of service to meet our customers' needs. We prefer to promote from within when able. ANS opens the door for growth into a new position or educational and specific training on the latest technology platforms. The telecommunications industry is ALWAYS changing and advancing, so with that said education and training is imperative.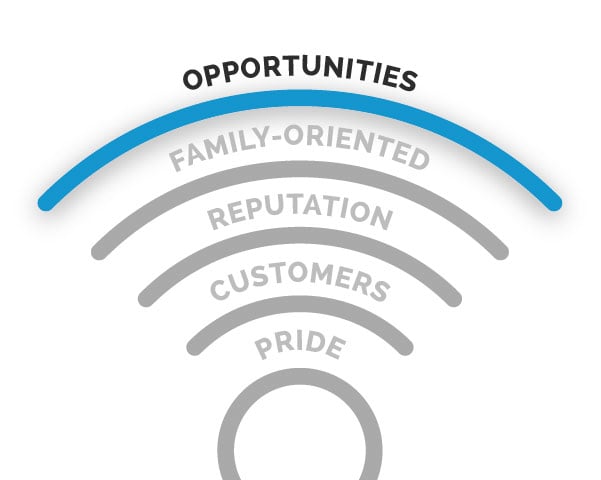 Family Oriented
Family Oriented
Our employees are our backbone and a part of the ANS family. Everyone at ANS plays an important part within the organization and the "team atmosphere" is naturally encouraged, even as we continue to grow. We get together regularly for monthly Zoom meetings, yearly kick-offs, and semi-annual in-person meetings led by the President to share updates on the company's progress, projects, and direction, as well as recognize employees and leave space for Q&A... and of course, good food!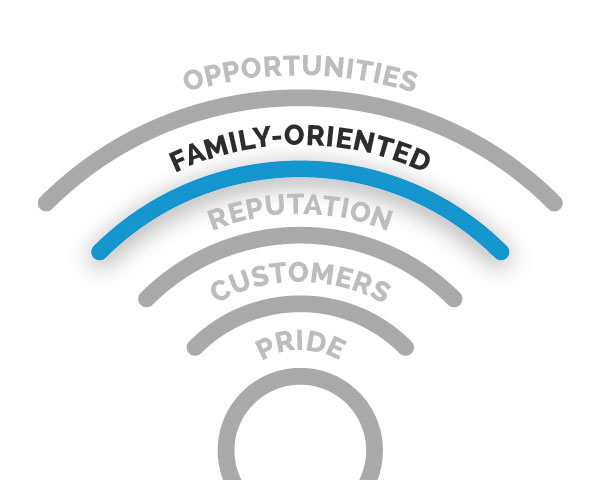 Reputation
Reputation
ANS has been in business for over 30 years and continues to maintain a solid reputation among all the top wireless providers as well as our enterprise customers. ANS is considered to be the "top vendor of choice" for industry leading organizations such as Verizon, Ericsson, Crown Castle, and Motorola to name a few.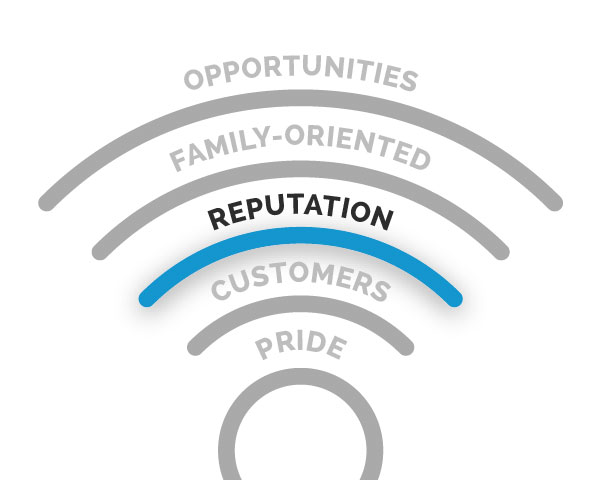 Customers
Customers
ANS is a vendor of choice because of the "total service package" provided from our professional and knowledgeable crew and by the leadership provided by the management team. ANS provides solutions to all customer issues and gets the job done — accurately and in a timely fashion. Our responsiveness and knowledge can't be beat. Once a year, we conduct a Net Promoter Score Survey to our full customer base to receive feedback and continually improve. We're proud to regularly receive high NPS scores.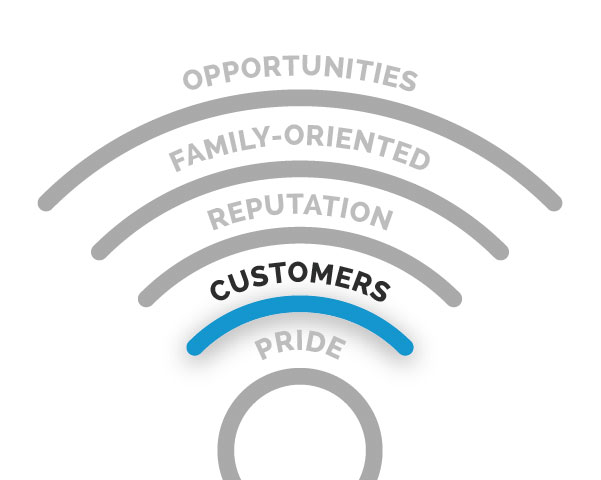 Pride
Pride
ANS is a company that you truly can feel proud to work for. The projects that we are involved with are both exciting and critical, building the infrastructure that supports the connected world we live in today. ANS also provides a full set of company branded shirts and selected gear for new hires, with a yearly update to refresh the look. A company store is also accessible for all employees to purchase company swag.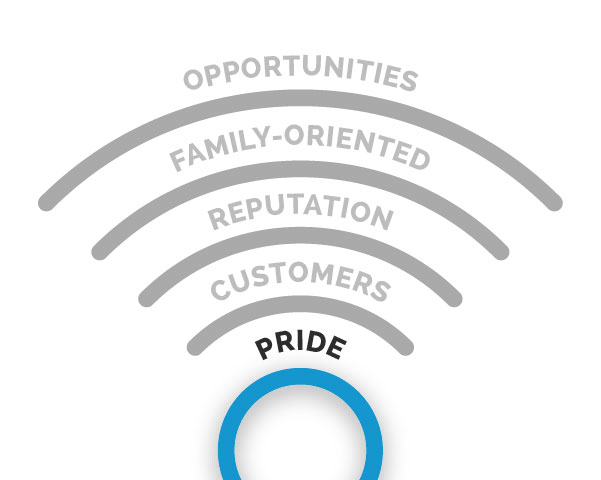 Employee Benefits
Medical insurance

Dental and vision care insurance

Short- and long-term disability insurance

Paid vacation, sick, and personal leave

Basic and optional life insurance

401K retirement plan

Legal services

Telemedicine

Flex spending

Dependent care spending account

Additional voluntary coverages

Employee stock options
Building Reliable Connections
At ANS, this phrase is more than just a tagline — it's how our company operates with our customers, our employees, and in our community. We're dedicated to building lasting relationships, high-quality service, and meeting diverse needs. Check out our Company About page to learn more about ANS.
Current Job Openings
Filter by Department
Filter by Location
Filter by Department
Filter by Location