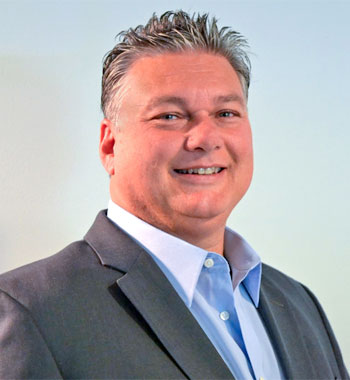 Paul Fettuccia
President & General Manager
Over a 30-year career, Paul Fettuccia has risen through the ranks: from Time Warner Cable Field Technician, to Intermedia Communications Engineering Manager to President and General Manager of Advanced Network Services (ANS).Since taking over as President and GM in 2013, Paul has led an aggressive expansion of the company's services and footprint. In his first 18 months, Paul added over 40 new employees, extended the company's physical presence into the Florida and Mid-Atlantic regions and added T-Mobile, AT&T and Sprint to a robust account roster that already included Verizon Wireless. Additionally, Paul has made ANS a fast-growing provider in the important Distributed Antenna Systems (DAS) market segment.
Prior to his current role, Paul was appointed Vice President and General Manager in 2002 wherein he established relationships with Verizon Wireless and Verizon (landline) as well as AT&T as a "turf" vendor. He also spearheaded the company's expansion into Tower Services and Power Services. Paul joined ANS in 1999 as Director of Engineering, leading the implementation of the TL9000 Quality Systems and the redefinition of Project Management Systems while also serving as the principle Sales Engineer.
His earlier career included extended tenures as Engineering Manager for Intermedia (now part of Verizon) and Senior Technical Positions at Time Warner Cable where he worked on the original beta test of TWC's RoadRunner service.
Paul received his Bachelor of Science degree in Engineering from the Watson School of Engineering at Binghamton University and his Master's Degree in Telecommunications Network Management from Syracuse University. He currently serves on the Board of the New York State Wireless Association.
Paul is a resident of Rensselaer County, NY, an avid golfer and boater and the proud father of two boys. When time permits, you might find Paul enjoying his homemade red wine and a fine home cooked Italian meal with friends and family.