About Paul
Over a 30-year career, Paul Fettuccia has risen through the ranks: from Time Warner Cable Field Technician, to Intermedia Communications Engineering Manager to President and CEO of ANS Advanced Network Services LLC (ANS) a Charge Enterprises Company. Paul has led an aggressive expansion of the company's services and footprint. In his first 18 months, Paul added over 40 new employees, extended the company's physical presence into the Florida and Mid-Atlantic regions and added T-Mobile, AT&T and Sprint to a robust account roster that already included Verizon Wireless. Additionally, Paul has made ANS a fast-growing provider in the important Distributed Antenna Systems (DAS) market segment. Since taking over as President and CEO, Paul has led an aggressive expansion of the company's services and footprint. Including adding new employees, extending the company's physical presence and expanding the ANS product and service solutions. ANS' reputation has secured a robust account roster including a variety of high profile customers from Verizon Wireless, Federal government agencies, Universities among others. Additionally, Paul has made ANS a fast-growing provider in the important Distributed Antenna Systems (DAS), Private Long-Term Evolution (LTE) and Citizen Broadband Radio Services (CBRS) market segment. In addition newly expanded services includes; DAS Remote Monitoring & Maintenance Services, AC Power, and EV Charging Stations.
Paul received his Bachelor of Science degree in Engineering from the Watson School of Engineering at Binghamton University and his Master's Degree in Telecommunications Network Management from Syracuse University. He currently serves as President on the Board of the New York State Wireless Association (NYSWA).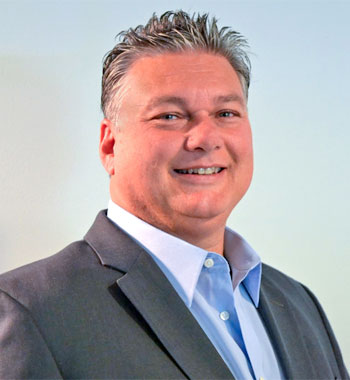 Core Topics
Smart Buildings & Cities
The world we live in is becoming increasingly interconnected. Paul is passionate about the ways telecommunications innovations can power our buildings and our communities. From the perspectives of public safety, security, and productivity, Paul speaks about practical applications for smart technology to enhance our daily lives.
The Future of Connectivity
The telecommunications industry is evolving faster than ever before. With a pulse on the industry, Paul provides focused insight and ideas around where the future of connectivity will take us. Paul speaks on popular topics such as transitioning from 4G to 5G and implementing CBRS.
Connectivity in the Enterprise
What is the right strategy and the right tools to meet the demand for coverage in today's enterprises? Paul addresses the ways the in-building cellular space is currently shifting capital investment away from operators and toward venue owners, and how venue owners need to supply coverage to attract and retain tenants.
Previous Panels and Speaking Engagements
Paul has been invited to speak at a number of prominent industry conferences, summits, and events. He has lent his thought leadership and expertise to the following:
The Future of Mobility, Remaking Buffalo for the 21st Century - Paul joined a panel discussing the subject of Smart Cities and 5G as part of Mayor Byron W. Brown's presentation - The Future of Mobility; Remaking Buffalo For The 21st Century. The event was held at Seneca One, 1 Seneca Drive, a historic building that is undergoing a beautiful rehab as part of the "Remaking Buffalo" initiative. Paul referenced back to "30 years ago I did an augmented data center in this very building."
Connected Real Estate Expo/ITEXPO - Paul provided a brief state of the union address and introduced the panel members for "Commercial Real Estate – A View from the Top". He also participated in the Connectivity Transformed For Commercial Real Estate panel discussing the topic "CBRS - The Dawn of Private Networks That You Can Own!"
BST & Co, CPAs, LLP - Paul participated as a guest speaker at the annual State of the Firm meeting as part of their performance review for 2019 and strategy planning for 2020. Paul highlighted strategic planning by sharing the structured, interactive process utilized by ANS in order to create a clear, action-oriented growth strategy.
Lightshow West - Paul discussed "The Reality and Timing of IoT Lighting - Is It Here Now?"
Northeast DAS & Small Cell Association New York City Summit
International Wireless Communications Expo ("Smart Buildings Make Sense")
Wireless Infrastructure Association Connectivity Expo ("Where Infrastructure Meets Everything")
CBRS Alliance Annual All Members Meeting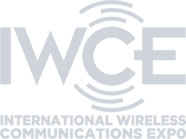 Connect With Paul
Want to learn more about having Paul speak at your next event?