About Brendan
Brendan Delaney has enjoyed over a 16-year tenure with ANS Advanced Network Services and its parent company, Nextridge. After an internship his career began as the Sales & Marketing Coordinator and progressed through the ranks. As an Account Manager, Brendan managed network infrastructure and tower service customers as well as successfully expanded the tower service offering to the ANS Midwest market. His role as Program Manager of In-Building Services encompassed the launching of ANS' services to the distributed antenna systems (DAS) and indoor small cell spaces. This included growing the in-house knowledge base, building the engineering and operational teams and growing the customer base to include wireless carrier projects and national enterprise customers. Brendan's current position, Director of In-Building Wireless, focuses on not only managing current large accounts and projects, but he is also responsible for spear heading and implementing the strategic initiatives of the in-building wireless team and developing new services such as ANS' private LTE offering and Public Safety systems deployment. Through his career at ANS Brendan has built a consistent track record in meeting company goals while contributing to the growth and successful representation of ANS on the national stage as a top tier in-building wireless service provider.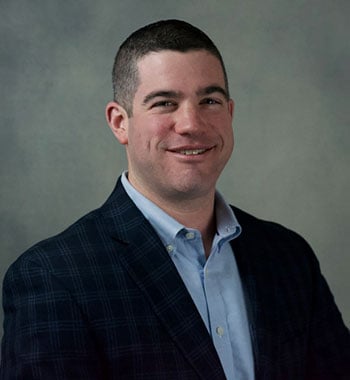 Core Topics
Private LTE Deployment
The exciting opportunities of emerging CBRS technologies include better connected workplaces, IoT connectivity, and public safety. Brendan addresses how OnGo Ecosystem technology is positioned to deliver service at a fraction of the cost of traditional LTE networks with the simplicity associated with Wi-Fi networks.
Smart Buildings & Cities
"Smart building" technology is revolutionizing building and facility management. Brendan is well versed in integrated and optimized device networks maximizing building productivity, energy efficiency, and control capability. From reduced operating costs to improved marketability, connectivity-enabled smart building technologies are driving return on investment across the commercial real estate (CRE) industry.
Public Safety
In an emergency where a matter of seconds can mean the difference between life or death, every tool at the first responder's disposal must be reliable. An In-Building Public Safety Communications System is a wireless communications system supporting the radio systems used by first responders and emergency services personnel to prevent or respond to incidents or situations that pose a threat to people or property. Brendan provides insight on reliable and highly customized public safety in-building solutions based on the everchanging telecommunications environment.
Previous Panels and Speaking Engagements
Brenda has been invited to speak at a number of prominent industry conferences, summits, and events. He has lead his thought leadership and expertise to the following:
CBRS Alliance - Initial Commercial Deployment of OnGo Services Brendan Delaney, Director of In-Building Wireless discussed the American Dream OnGo deployment as a featured ICD case study along with Kurt Jacobs of JMA Wireless and Kyung Mun of Mobile Experts.
Mobile World Congress Los Angeles - Brendan discussed one of the first initial commercial deployments of private LTE using the CBRS approved spectrum – The American Dream Entertainment & Retail Complex. The panel featured a curated list of industry experts to share their thoughts and insights about OnGo deployments to date and discuss why the 3.5 GHz CBRS band, valued at $15.6 billion, is known as the "Innovation Band."
Dense Networks - "Emerging Network Technologies and Applications-CBRS, 5G, IoT – Brendan participated on a panel discussing Private LTE and the American Dream use case.
Dense Networks – "Getting to Smart", Smart & Connected Cities panel discussion. Brendan participated on a panel discussing Smart Cities, showcasing the American Dream private LTE as an example of a connected venue.
Getting to Smart New York Connected Real Estate Conference - Cities and Buildings are increasingly reliant on network technologies.
Albany IT Symposium - Brendan provided an informational break-out session covering "In-Building Wireless".
Ithaca College Educational Technology Day - Brendan Delaney presented an informational break-out session covering "In-Building Coverage"
Capital Area Technology Association (CATA) – Brendan discussed the regulations and importance of Public Safety Systems in today's buildings venues.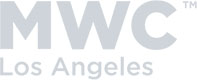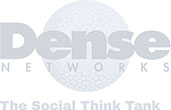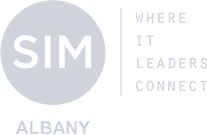 Connect With Brendan
Want to learn more about having Brendan speak at your next event?